Licensed, Professional Las Vegas Mobile Massage Services
Treat Yourself To Our Magic Touch
Las Vegas is known affectionally as America's Playground. In addition to well over a half million residents, millions upon millions of visitors flock to Nevada year-round in order to watch first class entertained, be satiated with world class culinary cuisine—oh, and lest we forget, with the hopes of fundamentally changing their financial landscape with one flip of a card, roll of a dice, or pull of a slot handle! Whether you are a resident or guest of this truly unique and priceless piece of urban landscaping, all of the hustle, bustle, lights and landscape can be a bit overwhelming for both residents and visitors alike…and sometimes in between all of the get-up-and-go, it becomes equally important to take some time to slow down, relax, rehabilitate, and just allow yourself to be pampered in peace for a moment or two.
We Bring Relaxation To You
A Magic Touch Mobile Massage LLC provides luxurious and opulent mobile, in-home, on-site and outcall non-sensual therapy services to clientele in and around the Las Vegas, Nevada area. Since 2001 in the Southwest, and 2012 in Las Vegas, our licensed and insured therapists have courteously and proficiently fulfilled your relaxation and pampering needs at home, your office, or even in the comfort of your hotel suite. We also offer comprehensive on-site corporate chair therapy for local businesses of all sizes, as well as event chair services for trade shows, sporting events, store openings, and every other gathering or occasion where relaxation and rehabilitation are placed center stage. For almost 15 years now, tens of thousands of satisfied customers have come to experience the Magic Touch difference for themselves, and we welcome you to join them.
Our licensed, insured, vetted, highly experienced, courteous and professional mobile therapists are always on-call to provide you with only the finest massage therapy sessions seven days a week…and in as little as three hours from the booking of your appointment anywhere in or around the Las Vegas, Nevada area. With professional equipment, relaxing music, and of course our magic hands providing the relief and respite you so rightfully desire and deserve, our dedicated team will meet your needs while exceeding your highest expectations each time, every time.
A Magic Touch Is Your Best Bet For Pampering Pleasure
Our therapists are licensed, insured, highly experienced, and proficiently trained in all of the major non-sensual therapeutic modalities. In addition, some of them are also trained in speciality modalities as well. We bring the music, equipment and ambience to you, so that all you need to do is let yourself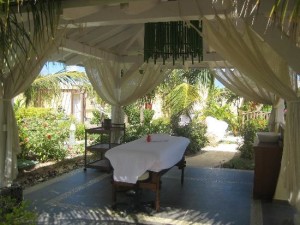 become utterly and absolutely lost in your own personalized, individualized  relaxation and rehabilitation experience. Because we come to you, you save time, expense and in many cases the headache associated with travel. Whether in the comfort and privacy of your home, office or even hotel suite, you can treat yourself to safe, professional, and amazingly proficient non-sensual mobile therapy services—by allowing the experts at A Magic Touch to treat you like royalty…thus leaving you feeling luxuriously luminous from head to toe, and everywhere in between.
We also love to help boost corporate morale, liven up trade shows, as well as assist with any other commercial or social event that adds to the fun and excitement of this one-of-a-kind city—by providing courteous and professional therapists who will man your booth or business space by providing pampering pleasure to your employees or loyal clients. Please peruse our website to learn more about how we can serve you…and if you reside in or are a guest to the Las Vegas Nevada area, please give us a call to reserve your own personalized pampering today!
Please contact us with any questions you might have, as well as to schedule your therapeutic session, at 702-981-0815. We look forward to providing you with excellent customer service, as well as professional proficiency that will leave you relaxed, rehabilitated, and of course putty in our therapists' magic hands!