Las Vegas In Home Massage Therapy
If you are wanting to experience a therapeutic session that is second to none, and you live in or around the Las Vegas area—or even if you are just temporarily soaking in the fun, sun, excitement, pleasure and play of a location like no other the world over, then look no further than the expert outcall and in-home therapists at A Magic Touch to provide you with the pampering pleasure you so rightly deserve.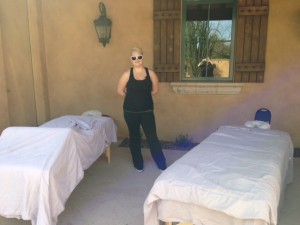 In as little as three hours after your call to us, 7 days a week, we can have a therapist on his or her way to your home, or your hotel suite if that is where you are calling your home away from home at the moment.
Each of our licensed, insured and experienced therapists is trained in the following non-sensual modalities—including Swedish, deep tissue, sports, couples, reflexology, trigger point and pre-natal, just to name a few. If you are desiring a personalized, professional and proficient pampering session to relieve stress, rehabilitate muscles, tendons, ligaments and joints, increase feelings of mental, physical and emotional wellbeing, not to mention a one-of-a-kind relaxation experience, then look no further. No matter the technique, modality or location, our magic hands have you covered from head to toe—and everywhere in between.
A mobile in home or outcall therapy session is a great way to save time and be comfortable—as you do not have to go anywhere other than where you are right now, in order to be pampered in the lap of physiological luxury from top to bottom. With A Magic Touch at the helm, your in-home or outcall therapy experience will take your breath away, while breathing the life back into you at the same time.
Las Vegas is a place known the world over for excitement and action, but it is also is a romantic destination for couples of all backgrounds, nationalities, ethnicities and walks of life.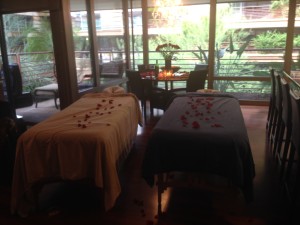 Imagine the pampering pleasure, and the experience of a lifetime for you and your spouse or partner, all without having to leave the comfort and privacy of your own home or hotel suite. Well, you needn't merely imagine this anymore, thanks to our professional and experienced therapists. We will schedule you two of our licensed, insured, highly trained and experienced therapists for a non-sensual yet intimate treat you and your loved one can share in at the same time. This is a special gift that can be used to celebrate birthdays, anniversaries, or any other romantic occasion befitting of both pampering and pleasure.
A Magic Touch can help you can create a unique, personalized and individualized romantic experience both you and your loved one will cherish always—and more importantly, one that neither of you will ever forget.
Please Note: The one modality we will not discuss, quote or perform in ANY WAY and for ANY REASON is a sensual massage—so please do not even ask. Any and all inappropriate or illegal inquiries are immediately routed to the local, state and/or federal authorities, and we will do our best to help prosecute the offender to the fullest. We hope this is clear.
Please contact us with any questions you might have, as well as to schedule your therapeutic session, at 702-981-0815. We look forward to providing you with excellent customer service, as well as professional proficiency that will leave you relaxed, rehabilitated, and of course putty in our therapists' magic hands!